Pallet Bins usage and application
For decorative items or items that are extra large in size, Storage-Totes have plastic pallet bins that are having 30-gallon space to carry heavy items effortlessly.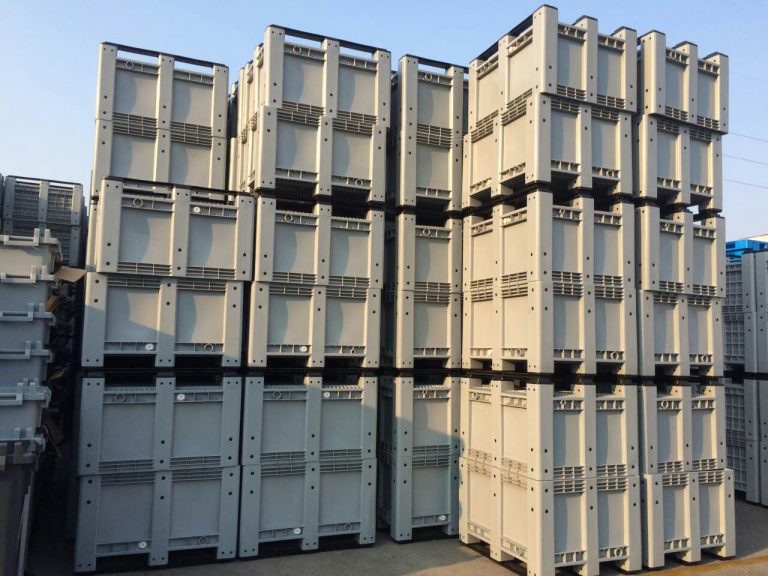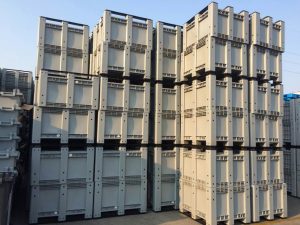 These plastic pallet bin storage have a professional and fair structured design that can load a huge amount. You can stack huge loading
material as it is a bearable and non-slippery product. It has a four-way forklift section that is making it simple to work and help in the transportation of any goods and products.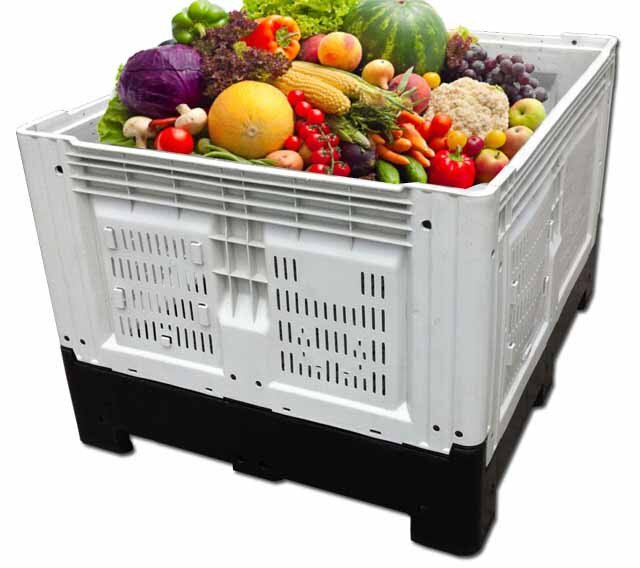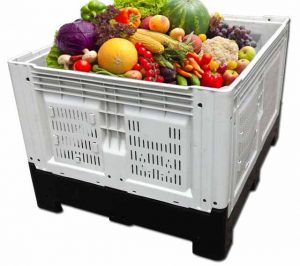 These pallet bins are fully able to help you work in factories, garages, stores, warehouses, and other such places.
Pallet Display
Our pallet design is the state of the art design made for taking your heavy item worries in one place.
Injection molded single piece designs without any joints or wires to transport smoothly without any resistance in between.
It is one affordable option for you as these are the reusable pallet bins.
It has a four-way entry for easy forklift operation.
It has an anti-slippery bottom design to make smooth transportation.
Benefits of Plastic Pallet Bins
Plastic pallet bins are manageable as compare to other material bins. The transportation of plastic pallet bins is a smooth and needless effort. The same as plastic moving bins. The availability in different shapes and sizes of these pallet bins let them bear the right amount of items. These are strong, unbreakable and reusable in the long run. The comprehensive structured design of pallet bin storage can help you do nesting when not in use to reduce its placement.
The sustainable packing of your items is confined in a bulk and safe in the bins from outside atmosphere
and hazards.
Try to switch your choice from wooden to plastic pallet bins and you will be overwhelmed with the easy you get. The more convincing reasons to believe the fact that you should be using plastic pallet bins are:
Environment-friendly and recyclable
Long-lasting and incredible strength
Reusable, making a maximum return of investment (ROI)
Suitable for hygienic applications
Washable, the way you desire
Set in minimum space
Cost-effective and manual handling
Specific design for the particular application
No contamination issues
Understanding Load Capacity of Plastic Pallets
It is important to understand the load capacity of plastic pallets when use to make safe and secure transportation without any damage and breakdown.
All plastic pallets are designed with the safety margin to load a specific amount assuming that the loaded amount is spread evenly throughout the pallet. If you load your material in the center of the pallet or across the center of the pallet then this is the right way to load.
Also, there are other environmental factors that need to take into consideration the correct load for your needs. for more information and advice regarding the load capacity of the pallet, you can contact us at
any time.